Posted in
General
by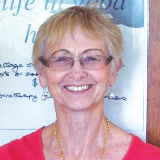 Penny Wade on 11 March 2022
In a previous newsletter I mentioned vitamins and minerals that could strengthen the immune system against a Covid infection. Today I am going to discuss general health and herbs that are useful to strengthen the immune system from viruses which may be around in a few months time.
General health
1. A healthy diet with no processed foods such as chips, cheezels, cakes, chocolate etc. Fresh is best!
2. Exercise - 1/2 hr of walking 5X a week equivalent to 2.5 hours a week; or some other exercise for a similar amount of time. Not easy with all this rain.
3. Stay calm and peaceful in situations that trigger. Meditation or yoga help here.
4. Get at least 7 hours of uninterrupted sleep a night.
5. Time to relax and be social.
6. Moulds can depress the immune system so in these very wet times ensure that you get rid of any mould in the house.
Glucose levels in the blood When you have your blood test done a glucose level below 6 is ideal. Ideally you need to get your blood sugar levels down before, during and after a vaccination. You may ask why? Because glucose increases:
viral replication
infections
cell damage
inflammation
blood clots.
binding of the virus to receptors found in your heart, lungs and other organs in the body
Herbs to help the immune system fight against Covid
Ginkgo, Valerian, St John's Wort and hops
Cucurmin
Short chain fatty acids
These are soluble fibres that bacteria in our gut feed off to improve our immune system. Examples are:
Walnuts
Slippery elm
Birch and larch fibres
So you can see there are quite a few things we can do to strengthen our immune system whether it be through lifestyle or herbal supplements.
back to results
---
Join the discussion