Posted in
General
by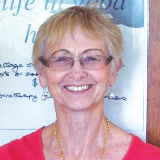 Penny Wade on 12 June 2020
As mentioned in my last email I am back in business. If you have not returned for a massage there are however a few things you need to know regarding the processes I have put in place to keep yourself and myself safe. They are as follows:
All surfaces in the treatment room are disinfected before and after each client, as well as door handles, CD player buttons and anything else that is used.
Mobile phone and land line hand set and computer mouse disinfected too.
As a result there will be longer gaps in between clients to cater for this.
On entry and exit I will ask yoyu to use the sanitiser provided or soap and paper towels in the bathroom..
I will also ask you to fill in a form and sign it regarding any symptoms you may have etc
Things are easing off at the moment, thank goodness, and we can socialise more but we must not be complacent . Even now as I write WHO have announced that there is a rebound of cases in Europe most likely from easing restrictions on numbers that can gather. Let us see what the outcome is from 'The Black Lives Matter' demo.
Which brings me to segway on to my next topic ' Nourishing your Immune System in challenging times'.
back to results
---
Join the discussion