Posted in
General
by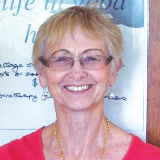 Penny Wade on 31 August 2020
1.Jobs around the house that require bending forward and twisting a lot are not good for the back. Backs like to be moved and not be in one position for too long. So be kind to your back and give it a break every 30 mins. To counter this forward posture lean backwards with your clenched fists in your lower back for a minute or two. To counteract the twisting put the hands on the hips or across the shoulders and twist to left and right or put the clasped hands above the head and lean sideways to left and right.
2. If you are weeding it is best to weed on one bended knee, but alternate knees to even out the load on the hips, legs and back.
3. Pruning up high
Put your shoulders into their pockets before you reach high and brace the tummy muscles too. After half an hour stretch the fore arms, and the back and neck.
Exercises
Neck
- Chin tucks plus neck and shoulders
Back
- Stretch back, sideways and back.
Shoulders
- Backward rolls and in doorway stretches
Arms
- Both sides of forearms and upper arms in the doorway
All these I can show you where relevant
back to results
---
Join the discussion