Posted in
General
by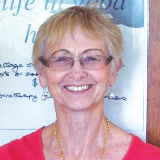 Penny Wade on 31 May 2019
Did you know that massage can help reduce the symptoms of MS?

Fatigue/insomnia
Dizziness, pain, pins and needles in limbs
Anxiety and depression.
And the symptoms can vary from patient to patient and from day to day.
What not to do in a massage:
Deep tissue massage
Too much stretching
Twisting techniques
Too much heat in the room
Do not treat within 72 hours of the last steroid injection or intravenous treatment.
In the US, in a survey with over 3000 respondants who had MS, nearly 25% sought massage to help with their symptoms. So if you know anyone who has MS, massage is well worth considering.
back to results
---
Join the discussion