Posted in
General
by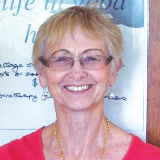 Penny Wade on 23 August 2019
I sometimes use sidelying as a way of more easily accessing certain muscle groups. Such as the side of the thigh and legs,waiste muscles and pectoral muscles. There are also other benefits for you as a client which I will list below.
Comfort
If you have blocked sinuses, there is nothing worse than lying face down and as a result not being able to breathe.
Pregnancy
Using pillows side on is very comforting and takes the strain off the lower back
Surgery or medical equipment
If you have had surgery on the front of your body such as heart, breast, eyes or mouth doctors' will often advise not to be face down.
Medical equipment such as pace makers, colostomy bags etc can be very uncomfortable when lying face down.
Severe lumbar or pelvic pain
A side on position allows the spine to be in a neutral position often relieving the pain, instead of having the joints compressed into the bed. Working the back muscles in this position is of greater benefit too.
In the side on position pillows in between the knees and/or at the chest or hips makes for more comfort too.
back to results
---
Join the discussion