Posted in
General
by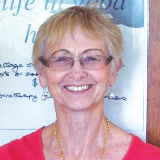 Penny Wade on 23 August 2019
This year Fathers' Day is Sunday 1 September. I have gift vouchers available for massage for any males in your life.
They cost $80 for one hour and I can arrange to send the gift voucher out to you.
Massage is excellent if you are stressed or have a particular ailment from sport or over doing it with home renovations.
back to results
---
Join the discussion