Posted in
General
by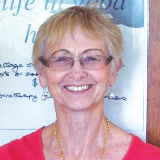 Penny Wade on 18 May 2018
I have been practising massage for 30 years now using many different techniques depending on what is needed. During that time I can identify three major reasons why people come to me for massage. And all three reasons may or may not be addressed in the one treatment, all contributing to their problem.
Reason one
Muscle tightness and pain
Massage promotes the release of pain reducing neurochemicals. It can provide stimuli to modulate pain percerption and decrease pain directly.
As many of you would have experienced, much pain and tightness comes from occupational stress, sporting injuries or having a fall. Occupational pain most often comes from being in the one position for too long - on the computer, long car trips, standing or sitting too long, and in pastimes such as knitting, sewing where the neck is in one position. Shoulders above the head lifting heavy things in your job. In sport overarm swimming and tennis serves, golf swings can all cause shoulder issues. Knees are a problem in the football codes, netball, tennis and golf. Tripping up at home or on the pavement .
Reason two
Stress, anxiety and insomnia
Stress, anxiety and insomnia can all contribute to increased pain! And tension headache can occur too. In these situations the nervous system is in sympathetic mode (uptight) and by massaging, the nervous system goes into para sympathetic mode(relaxed mode).
Reason three
Stiffness and a need to increase flexibility
The neck, back and shoulders get very stiff from life and ageing. Massage will reduce muscle tightness and therefor improve the flow of oxygen and nutrients into muscles, and the flow of toxins out of muscles. As a result massage will speed up muscle recovery after activity or injury.
And added to the above I give advice on specific exercises to help strengthen or stretch muscles to help the healing process.
back to results
---
Join the discussion