Posted in
General
by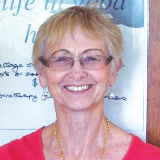 Penny Wade on 26 May 2017
How do you know if the Echinaceae in your cupboard is effective and good quality? There are two ways you can tell:
1. Look on the label. There needs to be two types of Echinaceae mentioned on the label. E. angustifolia and E. purpurea. Both help each other to be more effective in strengthening the immune system.
2. If you use a liquid it needs to tingle in the mouth.The more tingling the more effective it is.
Long distance travel protocol
Often when we are planning a long trip we get holiday syndrome! Rushing around beforehand and then sick with a cold or worse bronchitis at our destination! So here is the protocol for using Echinaceae tablets before you go, during and after the holiday.
2 weeks before departure - 1 tablet 2X/day
Whilst flying - 2 tablets 2X/day
At your destination -1 tablet1X/day
First sign of a cold on your trip - 3 tablets 2X/day for 4 days or 3 tablets 2X/day for 8 days only, to nip it in the bud.
Once back home for 2 weeks- 1 tablet 2X/day.
back to results
---
Join the discussion