Posted in
General
by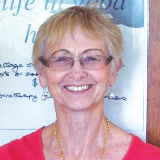 Penny Wade on 20 April 2013
I went to a workshop recently on knee issues and pain. I will summarise the findings. Useful information for those of you with knee pain.
We are a nation of sitters! As a result we often get weak buttock muscle and hence knee problems. In conjunction with weak buttock muscles hamstring muscles have to work harder and thus get tighter.
If we have a forward head posture, working at a computer long hours, the neck muscles at the base of the skull become very tight and we then get tight hamstrings.
Knee pain or swelling can be caused by weak muscles on the inside of the knee, plus weak buttock muscles. Strenthening these muscles can resolve the issue.
Uneven hip heights and hip rotation can cause knee and thigh problems.
As you can see knee issues are very complex and all of the above are only a part of some knee problems.
back to results
---
Join the discussion