Posted in
General
by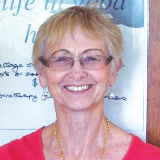 Penny Wade on 20 April 2013
In Australia hydrotherapy had a strong influence in early naturopathy. Use of it has diminished substantially in recent years.Recently two clients of mine reminded me of its uses. I have used it in the past for a back injury with great success in terms of reduced pain, increased joint mobility and speed of recovery using a large pool in a hospital. And you can use hydrotherapy on a much smaller scale at home.
So what is hydrotherapy used for and how does it work?
Hydrotherapy uses water as a means to heal the body
It is used to increase blood circulation,eliminate waste through sweating, stimulates the immune system, digestion and the endocrine system.
Often used for congestion such as for respiratory complaints
Practical examples which you mught like to try at home are as follows.
Sinus treatment
Apply a hot wet face cloth over the sinuses for 3 mins.Alternate with a cold wet face cloth for 30 secs. Repeat two times. Then use a netipot. It seems a combination of the two gives a better result, to relieve the congestion.
2. Wet sock treatment!
Traditionally used for colds, sore throats, ear infections and sinus headaches. It also helps with insomnia and general immune stimulation.
The principle mechanism is drawing circulation to the feet and thus decongesting the head area.
Warm feet by soaking them in a bowl of hot water for 5 mins.
Wet the foot area of a pair of cotton socks with cold water. Wring out and put on feet. Cover with thick wool socks and go to bed. Wrap up in a warm blanket.
Do Not remove socks in middle of night! As the treatment will not work.
By morning the socks will be dry and your cold gone or very much reduced.
You will also sleep much better.
3. Contrast Showers
Benefits
Stimulates vitality and detoxification. Temperature contrast helps strengthen and normalise the nervous system, circulatory, endocrine, musculoskeletal and immune systems. Excellent for coping with psychological and physiological stress.
So,what do you do? After a normal hot shower, slowly turn down the heat to cold for 1 min. Then, switch back to hot again for 3-5 mins. Do this cycle 3-5 times. I used to swim all year round at the beach and I believe I contracted fewer colds because of this regime. It was boosting my immune system.
back to results
---
Join the discussion