Posted in
General
by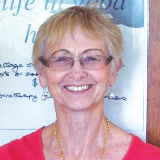 Penny Wade on 23 November 2018
If you are trying to work out what to give a family member or friend for Xmas here are a few ideas.
1. Fisiocreme - A very useful creme to have in the first aid kit. Specifically for bruising, inflammation and muscular aches and pains it contains Arnica, marigold, St John's Wort, and T tree oil. $15 a tube.
2. Back rest - Great for the theatre, cinema, long car or plane trips where you are sitting for long periods of time. Portable and you can loop it round a seat. $25.
3. Bottle of massage oil - Relaxation or sports aromas.100 mL $9.
4. Massage or herbal medicine gift vouchers - $80 for an hour of massage or $90 for an initial herbal medicine consultation.
back to results
---
Join the discussion