Posted in
General
by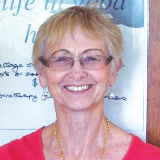 Penny Wade on 28 February 2020
Osteoarthritis of the joints particularly the knees, hips and back is a very debilitating condition. In this recent American study on the trialling of blueberry powder on knee joint pain the following results were obtained:
Patients were given 40g/day of blueberry powder equivalent to 2 punnets a day, or no blueberry powder. After 4 months results showed that the blueberry group experienced increased walking pace, less pain and stiffness, and increased function compared to no blueberry powder.
If the blueberry powder is not available in Australia, two punnets of blueberries per day for 4 months is rather a big ask! Frozen blueberries would be the most economical option.
It is worth a test run as blueberries contain flavonoids, very powerful anti inflammatory anti oxidants.
back to results
---
Join the discussion